Just as the sunrise and sunset balance the day, a consistent and joyous yoga and meditation practice offers a steady source of equilibrium. At Yellow Elephant we offer a positive space to come into alignment body mind and soul supporting your journey to share your light.
Class offerings are geared for all ages and levels of practice. Our aim is to incorporate the universal practices of movement and mindfulness into classes that help you Shine Relax and Restore.
Our teachers are dedicated to making the world shine brighter one heart at a time. Yellow Elephant's space provides yogis with the opportunity to practice often in a convenient location within Northbrook Court mall.

All classes at Yellow Elephant are meant to give you tools to navigate between sunrise and sunset, between the high energy and more subtle energy and live from a place of balance. When we are in balance we live in ease and flow. Our aim is to incorporate the universal practices of movement and mindfulness into relaxing and invigorating classes. Find your balance and embrace your experience with one of our inspirational instructors today.

YEY Kids
At Yellow Elephant, we recognize that everyone is striving towards balance, even the littlest yogis. We offer engaging and fun classes to provide our youngest students with the tools necessary to find both serenity and vitality.
YEY Adults
Adults at Yellow Elephant benefit in body and mind with a practice that offers elements of strengthening, flexibility and relaxation. Come as you are-leave lighter and brighter!
YEY Families
Bring it home! From family yoga classes, baby and me, eclectic family workshops and package sharing-we are all about family! Family classes offer a beautiful opportunity to connect with those that matter most.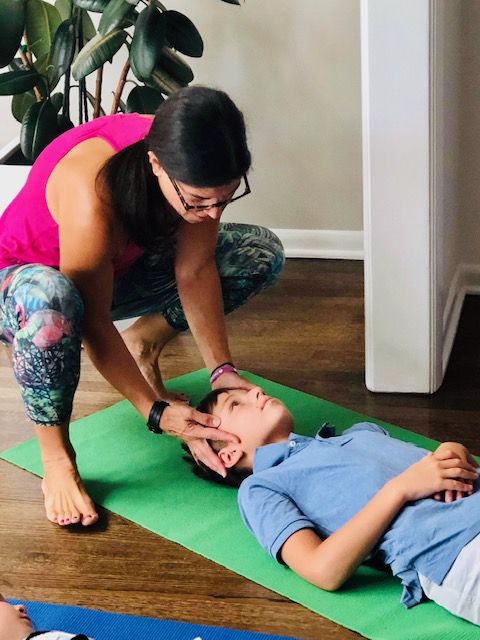 Our Team
Our team draws from the rich talent of yoga and meditation teacher. What they all have in common is their desire to make this world a kinder happier place where everyone can be heard and seen…where everyone can shine.